The King
Eze's Cabinet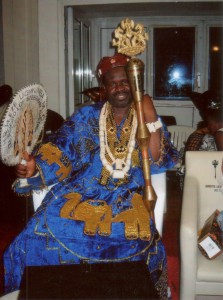 The respect of traditional institutions.
Because of the cultural values attached to the union, the union thought it wise to behave, uphold and respect the igbo values and cultures even in diaspora, the igbo national union steiermark in the year 2005 installed the first Ezeship institution in steiermark (if not Austria in general) with Eze M.C. Ugwumba as the Eze ndiigbo 1 of steiermark, he in turn comfirmed honourable chieftancy titles on the illustious sons and daughters of igbo origin leaving in Austria including some friends of igbo people of good characters. Apart from the numanclecture of the founding members, the union has grown numerically and statistically, the rapid grouth of the union was as a result of the peace, unity and love that existed among the members, there is one igbo adage that says "united we stand and divided we fall". The union has to her credit "Austria special" an album released by late oliver DE COQue for the union before he died.
Biography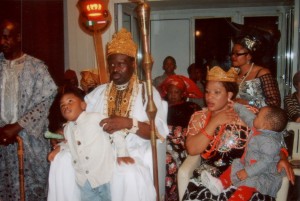 His Royal Highness Eze Marcellinus Ugwumba, son of late Lolo Ezinne nneoma Martinda and Chief S.O. Ugwumba from Umuma-Isiaku in Ideato South Local government of Imo-State of Nigeria, was born on the 26th of November 1962 in the coastal Nigerian City of Portharcout as the 3rd child from a family of 6 children. His own family life began with the marriage to Barrister Lolo Ugoeze Onyinyechukwu Ugwumba. It was a match made in heaven that produced 3 children.
His primary education took off in 1971 at Omuma – Isiaku primary school, and over the course of the following years, he progressed to Bishop Shanahan Secondary School Orlu were he graduated in 1983.
Eze Ugwumba became a business man in automotive engineering wares in the geographical Mid-Western Nigerian twon of Benin City where he also became a man of the people deeply connected with the poor masses.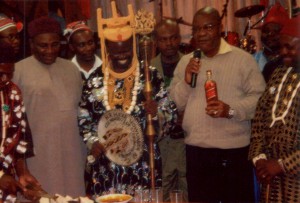 He left for Austria in 1991 where he founded the Oriental committee of African friends 5 years later. Parading a crop of tested personalities, the organisation has come to be known as the Igbo  National Union and has become the undisputable power-house in this part of the world. He served as the patron of the union until the year 2000, and was made the king of the Igbos in Steiermark, Austria in 2005. It was a brilliant feat of imagination and execution in a foreign land, and one that sparked panic in the home ranks, but the club once again demonstrated that they remain far ahead of domestic opposition.
Eze Ugwumba in his large build has no ambition but the mission that carries the progress and the burden of Ndiigbo in his broad shoulders till date in Austria, and beyond.
Contact address
Download