About
The igbo national union steiermark (INUS) was formerly called and known as oriental committee of African friends, an organization which embraces all Africans living in steiermark, but because of the divercified nature of African culture and values, hence the formation of Igbo national union steiermark (INUS). The union was formed in 1996 as a cultural organization (now an affiliate member of Ohaneze ndiigbo Austria) and is non profitable, non partisan and non governmental organization designed for the people of igbo origin and culture who reside in steiermark with graz as the headquaters. The union is for every igbo speaking people of Nigeria but the doors are open to other nationals who wish to know, learn and be identified with the igbo cultures.
Brief History
The union "oriental committee of African friends was formed by a group of Nigerians with a woman amongs them, they saw the need for Africans to come together because of the diasporal nature of the black race (africans), and also the need to support one another in times of difficulties and celebrations like: deportation cases, racial discriminations, weddings, birthday parties, death cases andin times of emergency cases etc. And since the formation of igbo national union, the union has been in the front leading other African organizations in Austria.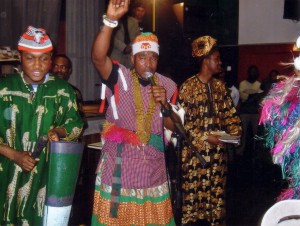 The union has achieved much in terms of cultural, moral, financial and Educational achievements. e.g. The union has a cultural dancing group who has toured the length and breath of Austria even beyond, she performs in all most the Austian festivals and  other African festivals. The cultural group has performed virtually in all the nine regions of Austria, in 2009, the group performed in Hamburg Germany during their new yam festival. The union has set a moral standard among the members and has also lended and borrowed money to many of her members  who were in financial needs, the union has also Educated her members on the need to respect and obey the laws of the land.